I TRIED THE 14-DAY GUT DETOX… 
AND YEAH, IT'S WORTH IT.
I'm just going to start with, like many people, I had no idea my gut needed detoxing. I thought if I ate healthy, fresh foods, and sprinkled in my supplements, my gut would just sort itself out.
On the whole, yeah, this works most of the time. But like my hair, skin, wardrobe, and social life, I've found that a good detox every once in a while is worth it to reset the system.
Recently, my work from home life has meant that I can pay more attention to my diet and less to "grab & go" snack solutions. Yes, it's been challenging working so close to my fridge, but my determination has paid off, and honestly, the 14-day gut detox has paid off too.
FIRSTLY, IT'S NOT JUST ANOTHER JUICE CLEANSE.
When most people think of a gut detox, they think juice cleanse. And I don't know if you've tried a juice cleanse, but let me tell you, the only thing deeply cleansed is my bank account.
Now that logic and reason has caught on, a gut detox or cleanse is essentially daily use of Nutra-life Gut Health and eating whole, clean foods to help provide your gut with all the good stuff to improve, soothe, and protect your overall gut health.
Gut health is now thought to be strongly linked to mood regulation, malnutrition, and a your immune system.
Usually designed for those suffering from bloating, constipation, or excessive gas, a simple 14-day gut detox can help maintain or aid digestion and appetite.
But in the current state of the world, if you're feeling stressed, moody, anxious a gut detox may actually be a great first step towards a healthier outlook.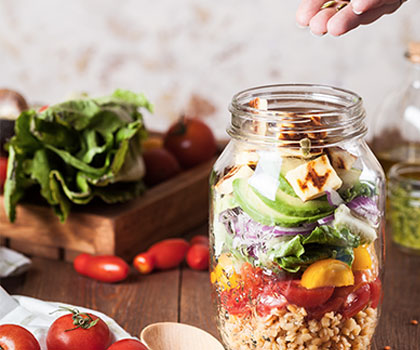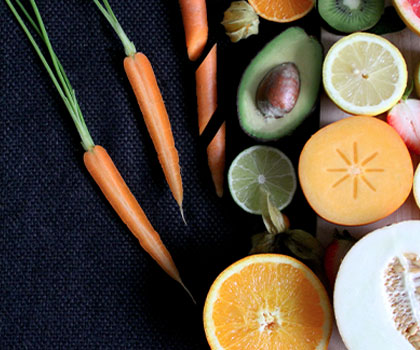 WHAT I ATE
I started each day with a glass of warm lemon water to kickstart my digestion. Fresh lemon is obviously best, but if like me you're bougie on a budget, lemon juice from the bottle isn't the worst thing in the world.
And next up was a glass of my favourite Nutra-life Gut Health. It's as simple as dissolving powder into water in the morning before breakfast and it's the best start to another great day of detoxing.
After that, it's a simple 3 main meals plus 2 small snacks everyday.
See this is not a stylised starvation diet, this is a detox and cleanse. Eating 3 meals and 2 snacks a day will help keep you feel satisfied with high energy levels. It'll also help reduce your hunger and the likelihood of overeating which causes distress to the digestive system – #foodbaby.
I kept it simple for the two weeks with lots of fresh fruits and veggies, wholegrains, legumes, and raw nuts and seeds.
It's all about wholefoods, wholefoods, wholefoods & Gut Health.
And aim for 2 litres of water each day – whether it's straight from the tap or with tea is up to you, but best to avoid coffee.
GO-TO FOODS
It's all about nourishing your body with loads of probiotic foods to that good gut bacteria back into your body.
Fermented foods are your best friends during this detox such as things like apple-cider-vinegar, kombucha and kimchi. Prebiotic-rich foods are great too for your fiber and to satisfy your sugar cravings.
As a base for most of my lunch and dinners, I used plenty of green leafy vegetables to help fill me up, and help my good gut bacteria – so definitely stock up on kale, spinach, cabbage, broccoli, asparagus, and bok choy.
Remember, it's just 14 days…..
So tough it out and try to skip processed foods, coffee, alcohol, unnatural sugars, and artificial ingredients to make the most of your cleanse.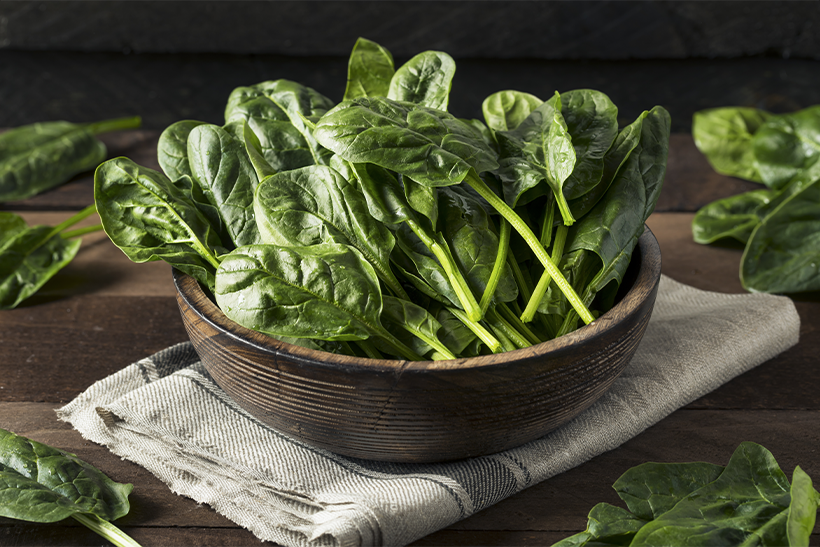 BABY STEPS
We all know wholefoods can be a little pricey, so here's a small cheat for you as we all get back on our feet – supplements.
As I mentioned before, during my 14-day gut detox I used Nutra-Life Gut Health daily. I've been using this product for a while now, and will continue using it after the detox because for me, it's like the 14-day detox smashed into one tiny supplement.
It comes in powder form, and it's been my daily first step (after the lemon water of course) to protect and nourish my digestive system.
Each serve contains all the good stuff from my meal plan including plant extracts from artichoke, aloe vera, and elm, for ongoing digestive support and to help me not be a bloaty little gas monster.
And if you want the extra kick in the guts, you can add Nutra-Life Digestive Enzymes or ProBiotica 50 Billion. Both of these supplements are great on their own, but during this 14-day gut detox, they are a mighty help to getting my gut back in the good books.
I also absolutely recommend making sure you're getting some exercise during the detox.
Most importantly, it's a great way to get your body and gut moving – so aim for at least 30min 4-5 times a week.
And of course the easiest hack to a good gut detox is sleep.
Sleep is so important for your recovery and detoxification, and getting enough sleep will also keep you motivated on your 14-day detox journey. Win win.
THE VERDICT
The first few chocolate and coffee-less days were hard, but after two weeks my body feels amazing.
I feel less bloated, less snacky, minimal gas and my body feels more energized. As a bonus I did lose a couple of kilos but I think it's because of all the fibre from the diet so hopefully it stays off.
The detox is not hard at all, and I had fun trying new ways to cook and nourish my body using the most probiotic and fermented foods I could find.
Overall, I thoroughly enjoyed my cleanse and would recommend it to anyone who needs a gut reset or to help fix a few digestive issues.
Because it's just 14 days once or twice a year, sustainable dieting is the best way to maintain good gut health in between your detoxes. As I mentioned earlier, I have always supplemented my diet with the Nutra-Life Gut Health because for me, it's the best way to get all the good bacteria to keep my gut in check.
When it comes to diet, fresh is always best… but a sneaky treat or two never hurt anyone.
By Eloise Warren
3 EASY WAYS TO SUPPORT DIGESTIVE HEALTH