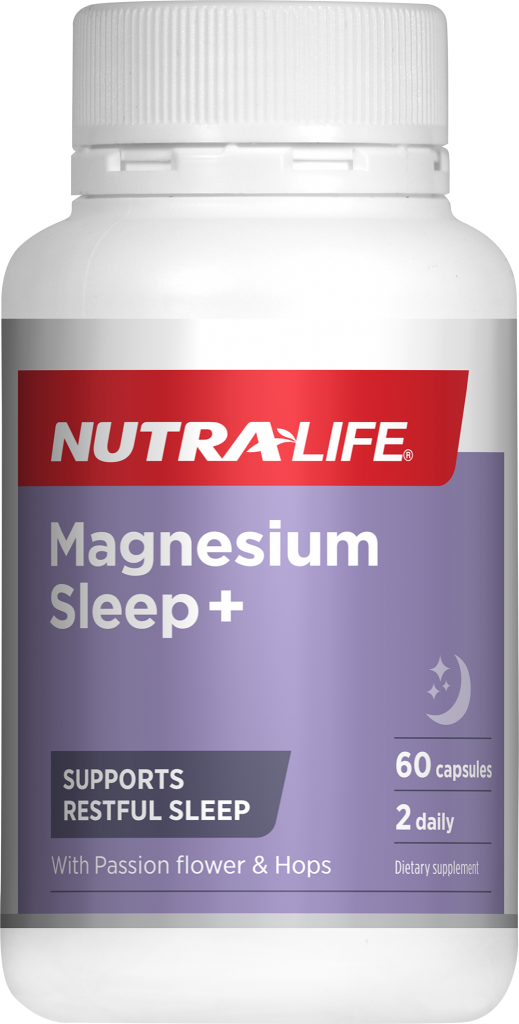 Magnesium Sleep+
A sleep support formula with a unique blend of organic, well absorbed Magnesium chelate with effective sleep supporting herbs for a restful night's sleep.
Available in 60 vege capsules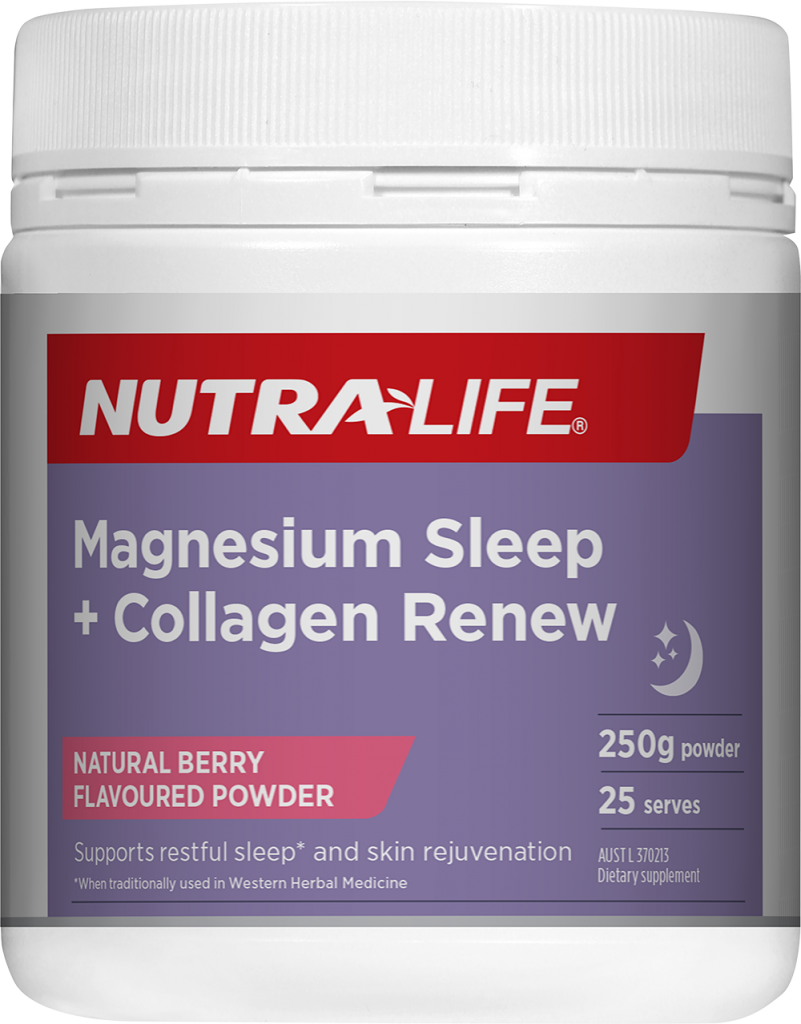 Magnesium Sleep + Collagen Renew
A blend of unique ingredients to incorporate into your night-time routine to support restful sleep and skin rejuvenation. This formula features a blend of high strength Magnesium, Passion flower, Collagen peptides, Vitamin C and Zinc in a great tasting powder.