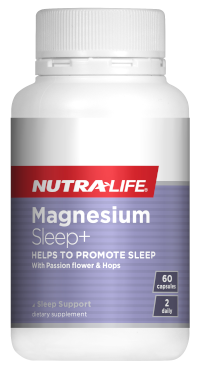 Magnesium Sleep+
A sleep support formula with a unique blend of organic, well absorbed Magnesium chelate with effective sleep supporting herbs for a restful night's sleep.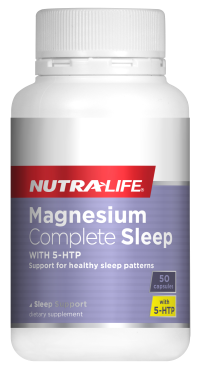 Magnesium Complete Sleep Formula
Combining specially selected herbal ingredients, this product helps promote sleep by helping you fall asleep and stay asleep so you can wake up feeling refreshed. It contains two sources of Magnesium together with Griffonia simplicifolia (naturally-occuring 5-HTP), Ziziphus and Passion flower.
Available in 50 and 90 capsules