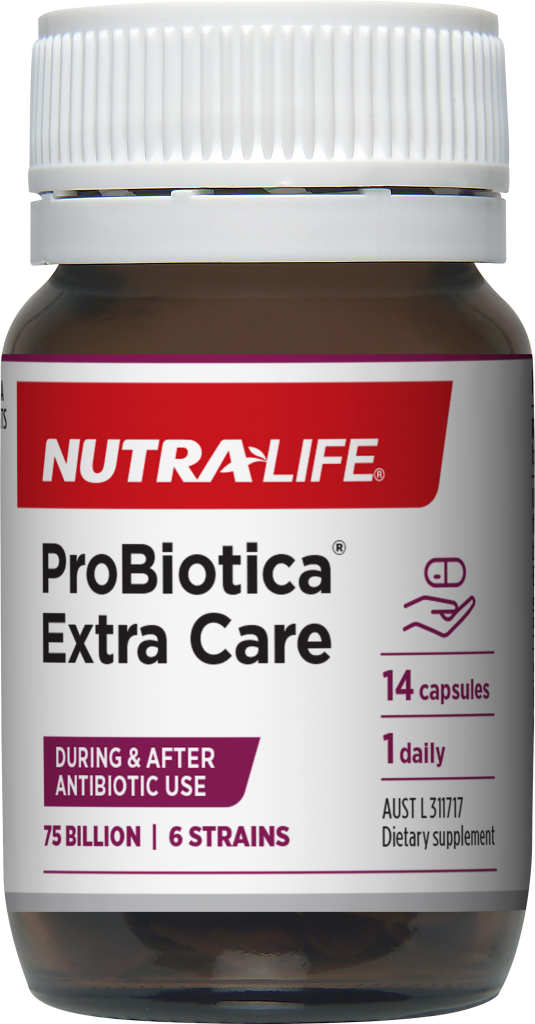 ProBiotica® Extra Care
ProBiotica® Extra Care contains 75 Billion CFUs (Colony Forming Units) from 6 researched strains, including the scientifically researched HOWARU® strain, that are shelf stable. It helps support healthy gastrointestinal system health by nourishing the beneficial intestinal flora.
Available in 14 vege capsules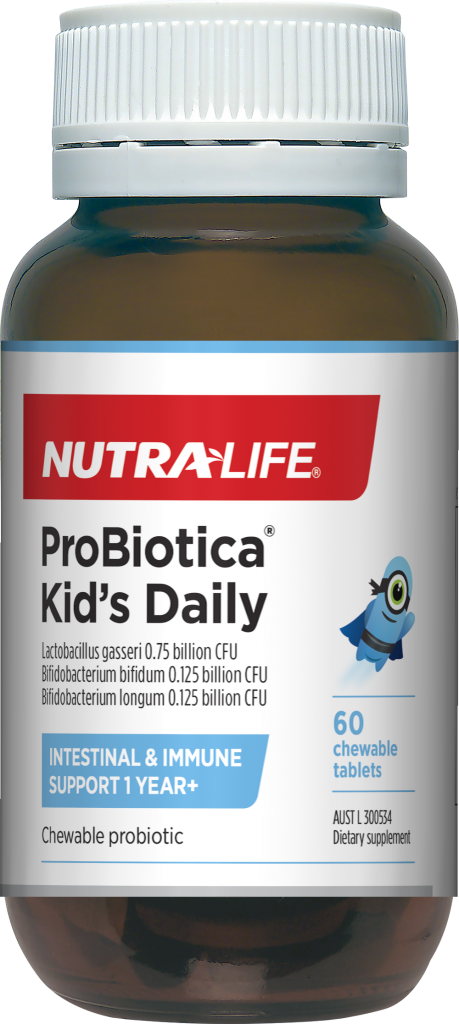 Probiotica for Kids
Support healthy gut microflora and a strong immune system in children. This formula contains a proprietary blend of scientifically researched strains of non-dairy, good bacteria in a Vanilla flavoured chewable tablet. Shelf stable, no refrigeration required.
Available in 30 and 60 chewable tablets