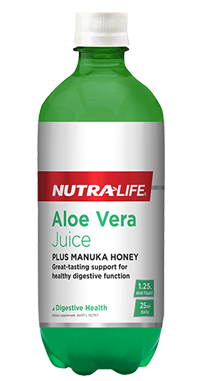 Aloe Vera Juice
Digestion-supporting drink made from 100% natural inner Aloe leaf gel and Manuka Honey. This product supports healthy digestive function and improves general well-being.
Available in 500mL & 1.25L oral liquid
Gut Health
Relieve indigestion and support healthy digestive function with this great tasting formula. Nutra-Life Gut Relief contains Prebiotics, Glutamine and Slipper Elm to soothe and support.