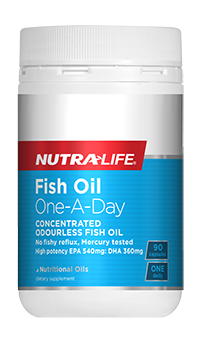 Fish Oil One-A-Day
Natural fish oil to support joint, brain and cardiovascular health. This product is made from cold-water fish that are sustainably sourced. Nutra-Life Fish Oil One-A-Day is mercury tested, low odour and low reflux.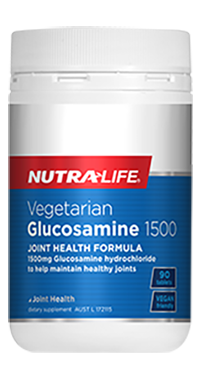 Vegetarian Glucosamine 1500
High potency, one-a-day, vegan-friendly joint health formula. This product contains 1500mg Glucosamine hydrochloride to temporarily relieve pain associated with mild osteoarthritis. It also helps increase joint mobility associated with mild arthritis.
Available in 100, 200 and 240 capsules