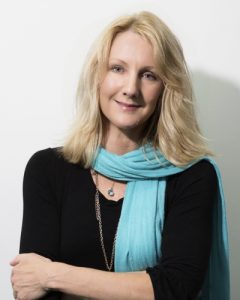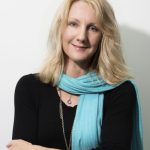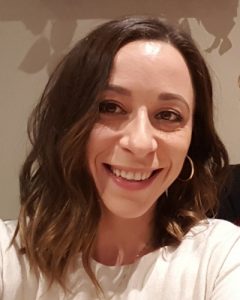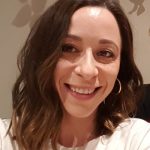 LYNLEY BAKER
Lynley Baker is a Qualified Naturopath with over 25 years of experience.
She holds an Advanced Diploma in Naturopathy, Diploma of Herbal Medicine, Diploma of Nutrition and a Diploma of Homoeopathy. Lynley has a special interest in stress and energy disorders as she continues to see an increase in patients experiencing health issues as a result of stress in their lives, especially in children.
Her goal is to help people become more aware of lifestyle, nutritional and supplemental options they can utilise in order to improve their health and wellbeing. Getting back to basics and keeping things simple can often be the key.
JELENA SAVIC
Jelena Savic is a Qualified Naturopath with 11 years of experience in the health food and nutrition industry.
She holds a Bachelor of Science in Naturopathy (BHSc Nat) and is qualified in Nutritional Medicine, Herbal Medicine and Iridology. Jelena is most passionate about digestive health and believes that the underlying secret to overall wellbeing, begins in the gut.
Personally, she has tackled digestive disturbances of her own and her goal is to share her knowledge and experience with others, to get as many people as 'gut fit' as possible.
INGRID PILZ
Ingrid Pilz is a Qualified Naturopath, Medical Herbalist and Iridologist with over 20 years of experience in the health food & supplements industry.
She holds a Diploma in Naturopathy, Diploma of Herbal Medicine, Diploma in Iridology and Bachelor of Science degree in Cell Biology & Plant Pathology.
Ingrid is most passionate about natural therapies and the mind-body connections behind illness. Achieving a balanced, healthy lifestyle through natural supplements, nutritious food and positive thinking is a conscious choice we can all make, and she is committed to help people on their journey to better health. She is always delighted to be able to share her knowledge and experience on preventative healthcare.
FREQUENTLY ASKED QUESTIONS
What is a "leaky gut"?
"Leaky Gut" is otherwise known as intestinal hyper permeability and refers to a digestive condition, where bacteria and toxins are able to "leak" through small gaps in the intestinal wall and enter into the blood stream. This "leakage" in turn causes widespread inflammation, possibly triggering a reaction from the immune system.
Causes of "leaky gut" may include: consistent use of certain medications, alcohol intake, stress, inflammation and an imbalance in the gut microflora.
What should I do if I think I have a "leaky gut"?
Reduce inflammatory foods such as red meats and refined carbohydrates and sugars.
Eat plenty of green leafy vegetables for the fibre and a mixture of colourful fruits and vegetables for the antioxidants.
Use gut repairing nutrients such as those found within Nutra-Life Gut Relief and a broad spectrum probiotic.
What are Prebiotics? How are they different to Probiotics?
Prebiotics are made up of carbohydrates that your body can't digest. Unlike probiotics, they don't actually contain bacteria, however, they exist as food for the probiotic bacteria. In other words, they help to grow the 'good' bacteria.
Examples of prebiotic foods include cereal grains, vegetables (including asparagus, onions and cabbage), legumes (like chick peas and lentils), fruit (such as bananas and nectarines) and nuts. If you are already taking probiotics to support symptoms of gut disorders, it may be beneficial to add prebiotic supplements to help nourish the 'good' bacteria that are already in your gut.
ASK OUR EXPERT TEAM A QUESTION